Client Success Stories:
---
Loved my Massage
I treated myself to a back, neck and head massage to beat the post Christmas blues. It was bliss. Petra was truly superb, providing a soft touch and answering many questions about my existing back injury. I'd highly recommend this clinic and hope to return soon for some more pampering.
L.K.
Very Pleased
I am very pleased with the courtesy and friendliness of everyone at Trinity Chiropractic and with the professionalism of the chiropractors who have treated me. It has been so since the first time I attended for a treatment.
M.D.
Great Care
Out of town on holidays, I needed some assistance to relieve lower back pain. I was evaluated and treated with great care and was pain free upon leaving the office.
T.M.
Very Impressed
Very impressed with the practitioner. Adela was very welcoming, kind and caring while also providing a great quality treatment explaining what was involved prior to the massage. I really enjoyed it.
R.M.
Excellent
Rachel was excellent, very knowledgeable and detailed in her explanation. Also outlined some future exercises to help against injury which was above and beyond in my view. A sports massage that felt like it was tailored to activity treatment as opposed to just a deeper massage that hurts for the sake of it!! Would definitely recommend.
G.B.
Starting My Journey To Recovery
I was extremely apprehensive about getting chiropractic care. The doctor and staff put me at ease immediately and every step explained in depth to me along with any terminology used. I am looking forward to starting my journey to recovery with Trinity Chiropractic Center.
J.F.
I now have a real feeling of general well being
Back in July, I received a City Deal offer of a Chiropractic assessment and Deep Tissue massage for 45.00. As I have always had a twinge in my lower back when standing in one place for any amount of time and was sore all over if I played golf two days in a row, I made an appointment for Trinity Chiropractic & Natural Health Centre for July 18.>>read more
On my first visit I was accessed by Dr. Maureen and she located a number of problems which were affecting my posture. I was sufficiently convinced at what she had to say, that I went for four XRAYS and signed up for 12 visits. I also had an amazing massage from Aga.
Between my 4th and 8th visit, I played golf 13 days out of 16, including 7 days in a row, all walking and at 67 years of age. Needless to say I was amazed I was able to do this, given my body would not allow me play 3 days in a row, prior to attending Trinity Chiropractic & Natural Health Centre.
As the weeks passed I started to notice little things like tying my shoe laces, cutting my toe nails and getting back up from a crouching position, were now that much easier. I also lost six pounds in weight, probably because of exercise I was getting from playing more golf.
I now have a real feeling of general well being and am extremely grateful for City Deal helping me discover Trinity Chiropractic & Natural Health Centre.
Paddy Kelly
100%
I feel 100% new since I started one month ago.
M.A
Feeling Much Better
I feel much better now. I thought nothing would help with my back pain but it did – Thank God.
P.B
Helped My Headaches
I thought it only deals with your bones, but it doesn't- it addresses the whole lot. I didn't realize that my neck manipulation would help my headaches.
S.R
Enjoyed
I enjoyed the quiz and find the continued communication in whatever form keeps the goal/aim of alignment and well being fore front in my mind. Thank you.
S.M
Fun And Interesting
Thanks for the quizzes, they are fun and interesting. Hadn't realized that the nervous system is the most important system in the body.
B.M
It's Great
Yes, it's great, amazing and all, and mainly painless. It is especially good to feel blood running into places which have been cut off for a while.
M.K
Good Health
I am starting to realize that thinking I was in good health and adopting "If it ain't broke why fix it " attitude has been a big mistake.
G.G
Important To My Health
I learned that the nervous system and the care of it is more important than I expected this is where my problems may have stemmed from poor posture etc…even through I eat healthy.
R.T
Very Happy
I have been very happy and satisfied with the care I have received from Trinity Chiropractic & Natural Health Centre. And am truly grateful for this as care I have received has allowed me start living a normal life again!
D.O
Feeling Amazed
Darren has been the only person that has been able to do a proper adjustment on my spine. His knowledge of health is amazing including nutrition. I leave Trinity Chiropractic & Natural Health Centre feeling amazing after my monthly visits.
S.O
Positive Results
I have experienced very positive results after I received chiropractic treatment. Pain killers only postpone the problem for later, muscular massage only loosens up what will be tight again. Several health issues were solved as a result of the treatment and I now fully trust the truth behind chiropractic knowledge of body health. I could not look up with a neck injury I had, and no other type of medicine provided a solution to this problem except the treatment I received at Trinity Chiropractic & Natural Health Centre. I highly recommend Dr. Darren Kuzma to anybody. You will be in good hands if you go to him.
M.A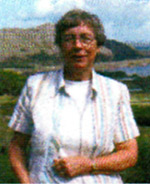 "EACH ADJUSTMENT BROUGHT RELIEF AND ENERGY INCREASED"
My healing story began in May of this year when I first came across Trinity Chiropractic & Natural Health Centre at the Swan Shopping Centre in Rathmines. The spine skeleton caught my attention and I stopped to have a look and found a very friendly and informative team on duty. For some time I knew there was something serious wrong in my lower back and my energy was waning even though I kept up walking and cycling to work.
At that time I was trying to keep fit as I had registered to jog in the Women's Mini Marathon on Bank Holiday Monday 5th June to raise funds for Sophia Housing Association where I work as personal assistant to the joint CEO's. On this particular day my knees were rather stiff and I knew I would be lucky to be able to walk in the Marathon which I did when the time came.>>read more
Ten years ago I had an accident when I fell down a steep stairway and broke my wrist and injured my back when I bounced off the steps. I lost power in my legs for about 10 hours that evening and always felt a twinge in my lower back since then. I was treated with anti-inflammatory medication and pain killers for pain and inflammation but eventually I felt these were harming my stomach and after some searching around discovered chondroitin/glucosamine complex a few years ago. This helped but now I felt I needed something more to restore my balance and lack of flexability. I was pleased to discover how chiropractors work with spine and nervous system.
With encouragement I paid a visit to my GP and explained my back problem and the discomfort I was experiencing with pressure in my lower back, sciatic pain down my right leg. I also found I was losing flexability generally in my joints and disturbed sleep due to spasms and pain down my leg and into my foot. On the morning of the Min-Marathon I had a MRI scan which diagnosed three bugling disks and degeneration. I was not surprised and knew I had to do something positive about this to stop this degenerative process and get myself into shape. I love the outdoors and nature so felt responsible to look for a natural approach to self healing.
Earlier I had done some research into alternative treatments for lower back pain and was pleased to have met Dr. Darren Kuzma from the Trinity Chiropractic & Natural Health Centre so felt safe to have treatment with a chiropractor. I entered treatment with a positive attitude that I could improve my joint mobility and improve my health. Also at this time I was having difficulty with my hearing. I found it very difficult to hear and concentrate with any background noise and had a test with an audiologist to discover I had quite a loss of high frequency hearing.
After a spine x-ray I was shocked to see the shape of my spine. I was totally out of alignment. The diagnosis and course of treatment were clearly explained. I had confidence to begin with the help of Dr. Darren a self-healing process which continues today. I felt great after my first adjustment on the 3rd July. I could feel the pressure ease from my back into my leg and I had new energy and sleep was no longer disturbed. Each adjustment brought relief and energy increased. Also my hearing has greatly improved over the past weeks. I feel taller and straight and continue to improve my posture.
Chiropractic treatment works. It brings energy and mobility to the whole body, restores balance and vitality for living. I feel truly positive about staying healthy and to keep my nervous system balanced. I am more conscious of what I eat and drink lots of water.
It has been a pleasure and a very positive experience to be a patient at Trinity Chiropractic & Natural Health Centre. The friendly caring and informative manner of Dr. Darren and staff has been most helpful and encouraging in restoring my life and energy. I know you really believe in what you do and how with the right treatment the body can restore itself in self-healing. Thanks for allowing me to experience what chiropractors do to restore balance and vitality.

"FOR THE FIRST TIME IN TWO YEARS I HAVE ABSOLUTELY NO PAIN IN MY BACK"
I discovered chiropractic philosophy about a year ago when people in the Sophia organization were waxing eloquently about it. I must confess I was sceptical!
I have spent the past two years in and out of hospital having treatment for severe back pain. The symptoms reduced temporarily and have me healthy space before returning again. As my work is around travelling I was beginning to find harder and harder to keep on the road before symptoms returned.>>read more
And so I came to Trinity Chiropractic & Natural Health Centre and met Dr. Darren! I actually did not know what I was coming to but the first thing that struck me was the welcome I received by the reception staff and most especially by Dr. Darren. I had what they call an initial assessment by Dr. Darren and in truth I have never had such a healthy check up in a long time.
I began to learn new words which are now added to my vocabulary, "subluxations" which I know is misalignment of the spine. By correcting these subluxations the body could heal itself.
I speak now not simply of chiropractic philosophy but as someone who has had a real healing experience. For the first time in two years I have absolutely no pain in my back.
Meeting Dr. Darren is a unique experience of care, compassion, healing and a very personalized care plan. I highly recommend the expertise of Dr. Darren, his team and the healing powers of chiropractic care.
Jean
"MY BACK HAS IMPROVED 90%"
I met Dr. Darren at the RDS for the mini marathon. I had the spinal scan done and realized my spine was crooked.
Prior to coming to Trinity Chiropractic & Natural Health Centre I tried all different rubs, I had started to use a back support.
My back has improved 90%and still improving my right leg which used to catch when I'd go running now it is almost better- I feel so much better, I feel I am walking and running a lot straighter.
Go and see a chiropractor right away, you won't believe the improvement.
Josie
"I NO LONGER NEED SURGERY!"
I came to see Dr. Darren to sort out my nerve pain down my right arm. I attended a neurosurgeon prof. Bolger who recommended an operation. After few visits with Dr. Darren the pain was gone completely and I no longer needed surgery!
Michael
"SLEEP IS THE MAIN THING THAT HAS IMPROVED"
I had a free consultation at work and was recommended to visit after explaining I had been in a car crash many years back. Since I have been getting chiropractic care I am sleeping better and I have more energy. I also have better working day as I have learned to sit better.
My diet has also changed due to some recommendations from the staff and exercising. I feel much better with myself and more relaxed. Sleep is the main thing that has improved. So get a consultation and have a chat. It's better than just taking a few pain killers.
Gerald
What A Difference
I can't believe the difference after only a few sessions. My back and neck pain are gone and I can move a whole lot better. I feel 100% better after nine sessions.
JR
Feeling Young
My chiropractic visits have made me feel young again! I'm not the old rattly bag of squeaking bones now!
JC
AFTER CHIROPRACTIC CARE:
"Dramatic reduced fatique, better posture, feel that muscles in legs are more connected to exercise moves, general positive attitude, ability to walk in heels…"
"Trinity Chiropractic is highly recommendable. Staff are friendly and they have a very positive atmosphere."
MJ
"Huge improvement. Did not take any pain killer since I began as no headaches whatsoever, even when extremely tired. I automatically straighten up when I feel I'm not sitting right – so better posture all together, even my mam noticed. Eyes have not been bothering me at all, they feel great. My sinuses do not feel stuffy anymore. I can breathe a lot better, especially at night. Overall improvement in all areas – sleep, energy levels, eyes, thinking, concentration, posture."
CJ
BEFORE…
"Migraines, poor balance, a lot of neck and shoulder tension, fatigue."
DURING CHIROPRACTIC CARE…
no migraines since chiropractic care started
neck and shoulder tension relief
greater posture awareness
better balance
healthier diet – I've given up diary products, I eat much more fruits and vegetables." NB